Practitioner Fundamentals
An online course that gives you the confidence to manage your female patients health across their lifespan. Deeply grounded in the understanding of physiology paired with practical functional and medical management. All while making it simple and fun...Because women's health isn't as scary and complicated as we've been led to believe. 
It's time for a change. 
Join October Intake
Get a sneak peak inside the workbook
Complete workbook is included as part of the course.
DO YOU FIND YOURSELF
---
Not knowing how to tell if your patient is menopausal? 

Wondering the real reason why your patient has lost her period when she's not pregnant?

Finding it difficult to understand how common conditions like PCOS and endometriosis are diagnosed? 

Feeling overwhelmed with how you can help patients with common conditions like PCOS and Endometriosis?

Unsure how long a patient can expect to wait for fertility to come back after coming off contraceptives?

Wondering how to tell if your patient is peri-menopausal or not?

Not knowing what common menstrual symptoms like pain, spotting, irregularity and heaviness mean?

Worrying that you missed a warning sign in your female patients clinical presentation?

Not feeling confident in co-managing your patient with their GP?
**For too long you've not been set up with the answers to these questions. It's not your fault. But you do need to do something about it. This course is that something.
Sign Up to October intake Now
Dr. Erana T Chiropractor NZ
"Fantastic course, it helped me get a better grip on hormone health and the effect that it has on patients. The way it was presented and the resources provided made it easy to integrate into practice too!"
Dr. Georgia T Chiropractor AUS
"The Practitioner Fundamentals course has been amazing for putting everything together and create a solid platform for my knowledge to grow even more!"
Dr. Adriana S Osteopath AUS
"I have been going back over the course notes etc and almost re learning it - gosh it was such a good course! Even after months of completing it I still am learning so much."
COMMON SIDE EFFECTS OF TAKING THIS COURSE
---
Feel confident

in differentially diagnosing patients
---
Feel relaxed and in control when

approaching complex problems.
---
Have fun

explaining to patients their patterns and what they can do about them.
---
Feel like you're making a difference

in your patients lives
---
Feeling excited

when managing a patient with 'multiple' issues.
After taking this course you'll realise that understanding the female body isn't as complex as it's been made out to be. Then that's when the fun really begins.
Starting at the fundamentals makes it easy.
Join Now
PRACTITIONER FUNDAMENTALS
It's not just about teaching you
what to think.

But guiding you in understanding

how to think.
That's what brings

lasting confidence.
There's huge gaps in the way we're educated about women's health. It's time to fix that.
So many women are

suffering with dysfunction

...
From adolescence through to post menopause, Allied Health Practitioners care for women of all ages on a daily basis. Yet so many women are suffering with dysfunction that feels like they have to put up with. 
How do you care for a patient that has been told that she's 'normal' but you know is still suffering? These patients often complain of irregular, painful, heavy periods. Fatigue, insomnia, weight gain, fluid retention, gut upsets. The list goes on.

Allied Health Practitioners of all kinds are well equipped in examining patients, however often lack the integration of the entire body with the correct lifestyle and supplementation advice to either treat or co-treat with medicine.
When you understand how the female body works, helping your patients becomes a lot easier.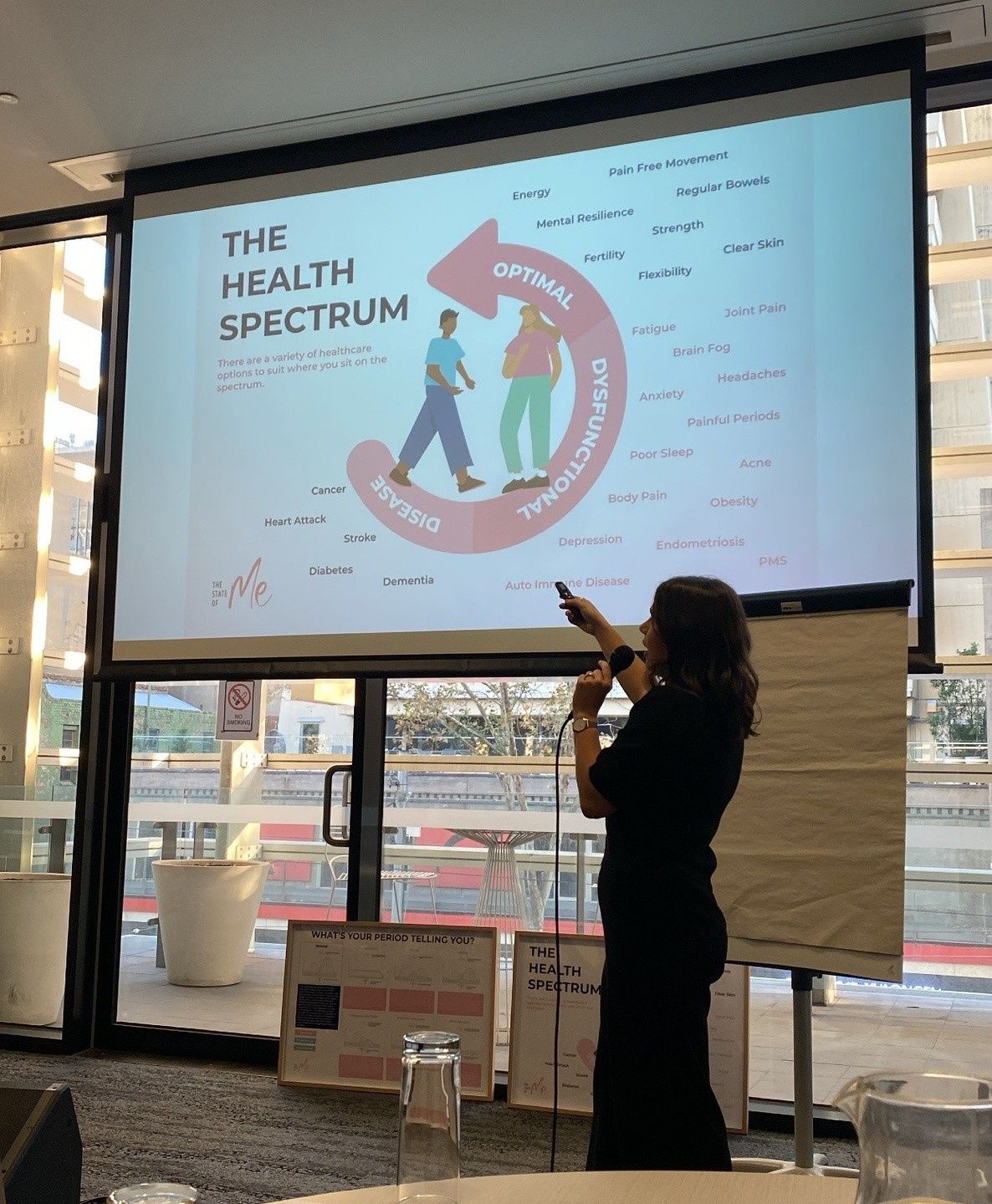 for practitioners ready to be the change
"

Dr Anthea was able to break down the often over complicated world of female health into easy to understand modules.

"

– Dr Kathryn L Chiropractor AUS Past Participant
INTRODUCING
The

Practitioner Fundamentals

Course
By Dr. Anthea Todd
Understanding the fundamentals of female health makes caring for every woman across her lifespan easier.
Join Now
Core
Fundamentals
Including Metabolism, Micro and Macro Nutrients, Hormones, Stress, Gut, Thyroid and Menstrual cycle
Puberty
Fundamentals
What's normal and what is abnormal in pubertal females. Including red flags and core fundamentals.
Fertility
Fundamentals
Peak physiology, plateauing physiology and factors that commonly affect fertility probability.
Peri Menopausal
Fundamentals
A large transition period for females. Understand what is normal, common and red flags.
Menopause Fundamentals
Understand the shifts a females body takes when entering menopause & how you can best support her.
Mature
Fundamentals
Understanding the knock on effects of hormones and the lack of in patients over the age of 65 & understand how you can support them.
Meds & Supplements
Fundamentals
How you can support your female patients across the lifespan using lifestyle, supplements and understanding medication.
Pathology Testing
Fundamentals
Understand the medical assessment and treatment of common conditions and how you can co manage for best patient outcomes.
Have a look inside the workbook
Normal physiological changes across different female age groups. (What to changes to expect as your female patients age Puberty through to post menopause) 
The common differences in diagnostic testing and when they are most appropriate
Macronutrient changes for different aged women + conditions like PCOS. 
How to methodically guide a patient with iron deficiency. 
Real life case studies and role play so that you can feel confident with real patients.
Understand how the brain, thyroid, insulin, gut, stress and sex hormones all interrelate.
The production and role of hormones
Common signs indicating hormone levels. How you can identify through blood tests and observing patient patterns. 
Common symptoms of the menstrual cycle. The differential diagnosis and red flags.
Understand the impact of menstrual cycle on sleep
And more...
**Your ultimate summary tool and referral guide for clinical practice

** 
Cheat Sheets & Flow Charts
Uniquely created diagrams connecting brain, stress, thyroid, insulin, gut and sex hormones... Into easy to understand concepts.
Medical and supplement cheat sheet for common hormonal imbalances and conditions. Eg. Increased oestrogen, insulin resistance, overactive thyroid and much more
Pathology testing cheat sheet for common female conditions (PCOS, Endo, Hypothyroid, Multiple sclerosis, infertility, osteoporosis and more)
Differential diagnosis tables for management of common female conditions
Sample GP referral letter templates
Meet your instructor


Dr Anthea
B.HSci.B.App.Sci (Chiro). MWomHMed.MRMed
After finishing my Chiropractic degree and working with patients, I realised quickly that I didn't get taught enough about the female body to deeply understand it and feel confident in how to care for my patients who were suffering with seemingly 'random' symptoms.
I didn't know how to connect all the systems of female physiology and also feel confident that I wasn't missing any significant pathology. I wanted to harness the confidence to not only differentially diagnose my patients but I also wanted to understand how I could manage them better.   
So I went on to study a double Masters in Women's Health Medicine and Reproductive Medicine. This gave me the confidence to differentially diagnose and care for my female patients in the current health system. What i didn't realise is that it would also highlight the huge gaping hole that women kept getting lost in. The one where their symptoms were disregarded or treated as 'normal' when there was nothing found on testing. 
So I created this program for two reasons: 
1. To give Allied Health Practitioners the grounded confidence to easily manage their female patients across their health spectrum.
2. To close the healthcare gap that millions of women keep falling through because their concerns aren't validated until often it seems 'too late'. 
This course is a culmination of both my medical and functional training. It's the launch pad every Allied Health Practitioner needs if they are treating women.
Get confident in womens health
PAST PARTICIPANT KEY TAKEAWAYS
---
"Stress management and blood sugar management.

Lots of little tips that can be given to patients

to assist"
---
"Helped me develop the language to manage patients and patient questions around hormonal physiology more effectively..."
---
"Broader understanding of how different hormones and nutrition impacts function"
---
"Tips and tricks to reduce insulin spike"
---
"Women's health is complex, but also not so complex.

I really appreciated your breakdown of the key inner workings ( HPA axis, thyroid, etc)"
---
"Starting at the fundamentals makes it easy!"
Join Now
October Intake Now Open
Doors now open. Enrol now, course starts October 1st. Doors close October 31st.
Early Bird Ends 
Access to October starts October 1st! Join today and save. Active support for this intake starts October 1st to December 31st. Come and join us. 
Dr. Joanne B
Chiropractor AUS
Practitioner Fundamentals is an awesome resource- it is a great way for every female / practitioner to understand the complexities and dynamics of the functional female body.
Dr. Ashley C


Chiropractor AUS
"The teachings I got from the Practitioner Fundamentals course enabled me to believe more in myself, my abilities and capabilities, ultimately, empowering me to become not only a better practitioner- but ultimately, a better human!"
Dr. Denise L Chiropractor AUS
"I loved the course. It was very informative and made it so that I can easily explain what can happening with my patient and then how they can navigate their options moving forward."
Dr. Cynthia C Chiropractor AUS
"I feel like I have more confidence in my ability to refer to GP for further more in depth testing"
DR ANTHEA TODD
This course is a culmination of both my medical and functional training. It's the launch pad every Allied Health Practitioner needs if they are treating women.
14 Day


Money Back Guarantee
If you enrol in the course and decide that it's not for you, we are here to help. If you feel that the materials and the lessons aren't helping you achieve your intention, please reach out to us within 14 days of purchase and we will issue a full refund of your purchase price.
Buy Now
What date does the October intake close?
What level of support is there?
Are there any other intakes this year?
Do I receive any further qualifications after completion?
How long does it take to complete the course?
How long do I have access to the course?